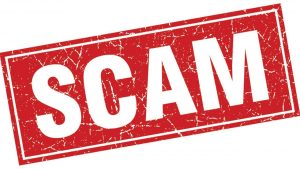 We're aware of a telephone scam that is becoming alarming common.
Phone number: (Mexico)
52-(664)-793-9840
Reports are that individuals receive a phone call from the above, unfamiliar number.
Upon answering the phone, a distressed (often) female (sometimes with an accent) voice: "Mom, Mom, they have me", or otherwise claiming to have been kidnapped and begging for help.
It gets worse, there are reports that a male then gets on the phone, and calls the individual by first and last name.
In some cases, when the phone call hasn't been disconnected – the callers have demanded tens of thousands of dollars for the release of said hostage.
Threats have been made, and further details discussed.
Do Not answer telephone calls from phone numbers that you do not recognize, especially international numbers. Check for a message.
Should you happen to answer a call similar to this one, we recommend taking a note of the telephone number, and calling your local police department with the details immediately.